2020's Most Promising Tech Skills
With technology's fast-paced expansion and breakthrough discoveries, it can be quite demanding of advanced skill sets from employees to fully utilize their abilities. This means that those who are willing to learn and to be trained in certain tech skills have higher chances of filling the various industries' most in-demand roles.

Upon analyzing data from more than 40 million users, the Udemy's 2020 Workplace Learning Trends Report found that Python, a programming language, is the most popular tech skill people are learning, whereas artificial intelligence (AI) and data science have garnered immense
interest.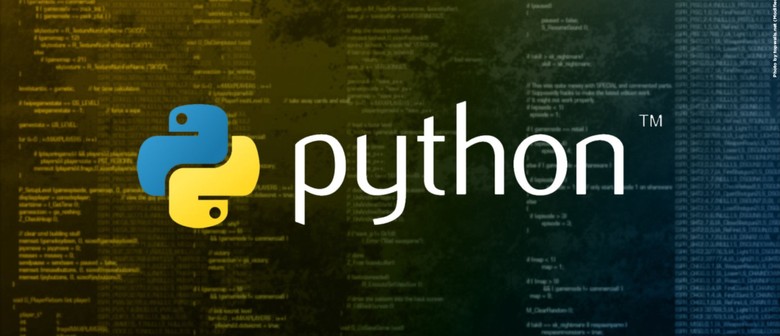 Tech courses for those who have no experience in the tech field tend to be quite complex, so briefer introductory courses are available to handle the greenhorns. Shelley Osborne, Vice President of Learning at Udemy, claimed, "We sometimes see these topics trending with executive-level leaders who want to better understand their business' approach using data science."
Osborne furthered to CNBC Make It, "We're seeing a shift in skills development that requires us to think differently about how we approach talent," and suggests companies to encourage the development of its employees' essential tech skills. Parsing out data is becoming easier for companies; however, the interpreters of those data sets are quite sparse.
According to LinkedIn, some of the most promising jobs in the U.S. are those that necessity te data science skills. Moreover, Jennifer Juo of Udemy also told CNBC Make It, "Organizations are becoming more data-driven, and that's partly because they're harnessing the power of AI, and there's a need to analyze and process data across all kinds of roles."
Apart from the aforementioned, roles requiring software development skills (e.g. Python, JavaScript), AI and cloud computing (e.g. Amazon Web Services, Google Cloud), and business intelligence (e.g. Microsoft Business Intelligence) are also becoming laborious for hiring managers to fill.
To further prove that, a 2019 report from recruitment software provider iCIMS showed that it took companies an average of 55 days to fill a tech role in 2016 and this jumped to 66 days in 2019. This insufficient occupancy could cost about $680 in lost revenue per day per vacancy, the software provider stated.

Take a look at the top tech skills to acquire by 2020 below:

Python
A high-level programming language that focuses on the abstraction of sophisticated details from the programming code to be understood by most novice programmers.
React (web)
A JavaScript library created by Facebook for building user interface components.

Angular
A TypeScript-based, open-source platform for building mobile and desktop web applications.

Machine learning
An application of AI that focuses on the development of computer programs to allow computers to automatically learn and adjust actions accordingly while unaided by human intervention or explicit programming.
Docker
An open-source platform designed to control applications by using containers to package up all that comprises an application so it can run on any other Linux machine regardless of customizations.

Django
A free, high-level Python Web framework of clean, pragmatic design to encourage rapid development of applications, from concept to completion.

CompTIA
A certification from a non-profit trade organization issuing four IT certification series, from entry-level to expert, to gauge different knowledge standards.

Amazon AWS
A certification that validates cloud expertise to help professionals highlight in-demand skills as well as backs organizations in building effective, innovative teams for cloud initiatives using AWS.
Deep learning
Also known as deep neural learning or deep neural network, this subset of machine learning in artificial intelligence utilizes artificial neural networks built like the human brain to process data with a nonlinear approach.

React Native (mobile)
Based on React – Facebook's JavaScript library for building user interfaces, this open-source application framework targets mobile platforms as it is used to build apps for mobile systems like Android and iOS.
Run Your Home The Smart Way: Apple HomeKit's Best Products of 2020
Today's technology makes our lives so much easier. One of the things it can now help you with is run your home. Apple has created HomeKit to help you make your house a smart home. Apple developed HomeKit to connect to intelligent products to iPhones and iPads so that you can control all of them with just a tap or a voice command to Siri.

Just by downloading the free app, you can control almost anything in your home that's a smart device. But what are the products you need in your home? Buying everything will be a waste of money. Some products are just not okay with your budget. We've narrowed it down for you. Here are Apple HomeKit's best products for 2020.

4 Of The Best Apple HomeKit Products Of 2020
Ecobee3 Lite
There are a lot of options if you want a good quality smart thermostat. At just $169 to $190, you can get the Ecobee3 Lite. The temperature sensors and the ability to be controlled by Siri will be worth the money.

Comparing it to the newest Ecobee smart thermostat, the Ecobee3 Lite is not only cheaper but works just as well with Apple HomeKit. The only difference the Ecobee4 has, besides the $250 price, is the Alexa speaker built in it.

Philips Hue White LED Starter Kit
If you want smart white bulbs that are dimmable and yellowy, the Philips Hue White LED Starter Kit is for you. This smart bulb kit comes with two Hue White bulbs and the Hue Bridge. At just $70, you can get a smart LED set that has many cool and useful features. It also goes great with almost everything, including the Apple HomeKit.

August Smart Lock Pro
Security is always crucial in every home. You can now ditch you're worrying when you're out of the house. The August Smart Lock Pro is the best smart lock when it comes to HomeKit connections.

It doesn't even end with HomeKit. This smart lock is compatible with Google Assistant, Amazon Alexa, IFTTT, Nest, and optional Z-Wave support.

You can get the lock, the open/close door sensor, and the necessary plug-in WiFi hub for $169.

Logitech Circle 2
Another way to ensure security in your homes is with cameras. The Logitech Circle 2 can be set up inside or outside your home. With night vision, two-way audio, and motion sensors, it can catch even the smallest movement.

It does come wired so that it will need an outlet. This can prove to be a good thing. You won't need to worry about when batteries will die. It will always be on as long as it's plugged in. After you set the cameras up, you can view the feed right on your Home app.

All this costs $180. If you do want to up your camera game, Logitech does have an assortment of mounting accessories. You can also extend backlog of clips from the free 24 hours to 14 or 31 days for only $4 or $10 monthly.

Navigating The Soon-To-Release Honda E
As part of Honda's vision to have electric or hybrid versions of its core European models by 2022 and to have two-thirds of its vehicles electrified by 2030, the Honda E will be eyeing its urban markets with a synonymous price point to the Renault Zoe and 40 kWh Leaf. This stylish, higher-tech EV rivals other EVs with its infotainment options housed in an original Civic-inspired body, however only running with a smaller 35.5 kWh battery, which Honda defends is apt enough for urban driving while keeping the car's weight, efficiency, and sportiness.
Honda personalized its Urban-inspired concept with more rounded head and tail lights and a higher-riding seating. It kept intact the pop-out door handles and cameras-as-mirrors in smoothing out the E's aerodynamics.
The Honda E's charging port is located atop the hood, covered, which you can pop with a remote or your own phone. Its trunk is spacious enough for a few grocery bags or for short weekend getaways. Its bold interior is adorned with furniture fabrics and faux wood accents, and comes with an HDMI input jack to plug in your Chromecast dongles.
"Our interior designer wanted to create a space that's like a living room, with a sofa and TV," Takahiro Shinya, head of dynamic performance for the Honda E, noted. "That's to ensure that this car is not only comfortable for when you're driving, but also when you're charging. We wanted it to let people use it almost as a private room."
The Honda E will be unveiled in the UK in two models: the E and the E Advance. Both come with 232-foot-pounds of torque, weigh 3,086 pounds, and are rear-wheel drive vehicles, with the base E model packing a 134-horsepower electric motor and the Advance with 152 horsepower. Comparing the E to Renault's rival Zoe, the E weighs less yet has more torque than Zoe's 180-foot-pounds.
The E's dashboard has two 6-inch side screens for the mirrors, an 8.8-inch driver info display, and two 12.3-inch touch-screens at the center for the driver and the shotgun passenger.
Putting the wheels in motion
On a 60-mile trip on varying Valencia landscapes, both wet and dry, the Honda E showed exceptional performance even after quite an overwhelming glance at its infotainment systems in the beginning. The infotainment ergonomics of the Honda E allows you toggle physical buttons located on the steering wheel and dash if you choose to operate old-school instead of depending on touch displays. A classic volume knob can also be found in the middle of the console.
Entertainment wise, the E's navigation app supports both Android Auto and Apple's CarPlay while still giving you access to various apps like Honda's Aha radio. Additionally, quite reminiscent of Sony's Vision-S concept car at CES 2020, the Honda E's screen-swapping feature between the driver and the passenger incorporates more convenience.
While the features are already impressive, the drive goes on accelerations that fit city scooting and highway driving. The E has an independent suspension with MacPherson struts on each wheel and a perfect 50:50 weight distribution that allows it to corner with minimal body lean. Also, its 14.1-feet radius gives it a very tight turning circle that can outturn the Fiat 500 and most small cars.
The E's braking energy recovery system also lets you have maximum control. The center console's button enables the single pedal control that brings the car to a complete stop when you lift off the gas. The side paddles then help you control the level of energy recovery, from minimal to aggressive braking.
The side cameras give a clearer view while also reducing blind spots. The problem, however, is if the electronics malfunction, you're left with a blank, unusable screen – far worse than a broken mirror. The rearview mirror, on the other hand, is backed by a physical, regular mirror other than its rear-mounted camera.
The Honda E's intelligent driving system is powered by Honda's sensing tech that uses radar and high resolution wide-angle cameras, that in the event of a far lean to an edge, the road departure mitigation system lets the steering wheel nudge the vehicle back into place. Akin to the Civic and other recent Honda models, the automatic braking also minimizes collisions with pedestrians and cars with its adaptive cruise control, road sign detection, lane keep assist, automatic high beams and more. Being the high-tech car that it is, the E also has a Parking Pilot that lets you select a desired vacancy and automatically parks into parallel, diagonal, lined, or parking garage spaces. If it goes amiss, the brake can stop and resume the process.
On the tradeoff, the Honda E only has the WLTP electric range at 137 miles on a single charge, down to a 20 percent battery life after the 60-mile cross-country trip. It, however, supports up to 100 kW chargers, with such juicing the E from zero to 80 percent in 30 minutes, and more common fast chargers, such as a 50 kW, taking merely a couple minutes longer.
The Verdict
Although the Honda E sadly falls short in terms of range and battery size as compared to its Renault Zoe competitor with a 50 kWh battery (and a 242-mile WLPT range), Shinya believes that urban buyers won't find the range as a huge factor that matters for commutes.
The Honda E will sell at a base price of £26,160 ($34,200) with the E Advance starting at £28,660 ($37,500), including the £3,500 government rebate. It arguably is more expensive than the Renault Zoe at £25,670 or around $33,600 (including a £3,500 rebate) but cheaper than the 40 kWh Leaf at £26,345 ($34,400).
Shinya defended when talking about the E's design, "We needed to provide buyers with a vehicle that, at a glance, is something different," he said. "We don't want you to feel like you just have a different motor, but that you have bought something which is completely new, completely 'next-generation'."

New Medical Bed Inspired By Star Trek Makes X-Rays More Affordable
Do you know that X-ray scans are not easily available for two-thirds of people on the planet? This is the reality for many according to the World Health Organization It's because the machines themselves are very expensive. Also, conventional x-ray machines need a lot of energy to function. Millions of dollars are needed to keep patients safe. There are many people who suffer diseases that could have been preventable and treatable if only they were detected earlier.

One company wants to change that by developing a piece of new medical equipment for early disease detection. Recently, Nanox introduced a new medical bed called Nanox.Arc. It is an X-ray machine that makes you recall the biobed from Star Trek. This new medical equipment is said to be more affordable at just five-digit figures. Nanox is a medical imaging company based in Israel.

The X-ray machines use analog techniques and bulky, rotating tubes are necessary for it to work. With Nanox, the technology is advanced with its digital system. The components it uses are also much smaller and more cost-efficient. The only moving part of this new machine is the gantry which holds the X-ray ring for scanning various parts of the body.

The business model that the company employs is also different. They're not asking customers outright to buy the machines. Instead, Nanox is offering the machines on a "pay-per-scan" basis. The company also offers AI-based cloud services and analysis to hospitals and clinics. This may mean recurring costs but if compared to purchasing the machine, it would be much more affordable.

Nanox has not yet announced when the new Star Trek-inspired scanner will become available. However, the company hopes to provide about 15,000 units soon. As to how soon that will be, it's still indefinite for now.

The company has received extra funding of $26 million from Foxconn which is an electronics company based in Taiwan. Other funds also came from SK Telecom, Fujifilm and a number of private investors.

The funds are said to be used to support further development and commercialization, as well as the deployment of this revolutionary medical equipment. The Nanox System is comprised of the Nanox.Arc and the Nanox.Cloud which is the software that is to be used for providing medical imaging services end-to-end.

The services that Nanox will be providing include radiologist matching, image repository, offline and online diagnostics annotation and review, billing, reporting, and connectivity to diagnostic assistive AI systems.

With the Nanox System, there is hope for improvement in the affordability and accessibility of medical services for early detection of diseases. The company envisions deploying the machines worldwide. Nanox plans to collaborate with clinic chains, hospitals, and governments as a way to enter into the global market.

The goal of the company is clear. It wants to be able to provide everyone with an X-ray scan annually as a way to prevent medical issues. Ideally, the scanner can spot problems like cancer early enough so that people will be able to get effective treatments.